Learn how RLG OPS can create relevant restaurant branding for your unique concept.
the logo is just the beginning
restaurant branding brings the concept to life
Our role as brand ambassadors touches all aspects of customer experience and the visual environment. The goal of restaurant branding is to create a memorable and enjoyable encounter because this encourages repeat visits and customer loyalty. We deliver exceptional in-store experience, online ordering, loyalty app interaction, third-party integrations, and social interactions by maintaining focus and clarity on what your guests are seeking. Creating a strong brand for your restaurant helps develop strong brand recognition and sets the stage for effective restaurant marketing, print, and web design.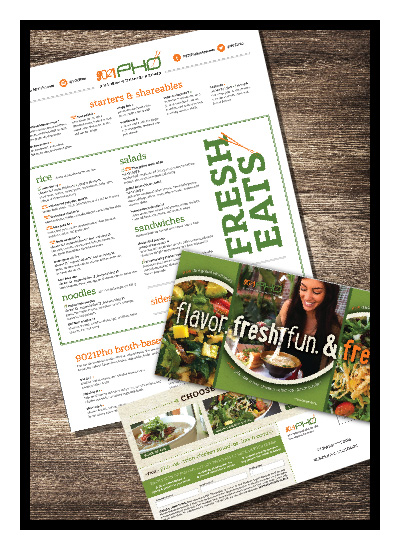 Brand Development
Brand Elements Creations
Website Design
Social Media Graphics
Loyalty Email Templates
In-store Print and Digital Board Menus
Catering and Takeout Print Menus
Dine-in Print Menu Design
Third-party Delivery Service Menus
Point of Purchase Displays
Reward + Loyalty App Interface Design
In-store consumables
Tabletop Menu and Promotional Fixtures
Corporate Business Items
Gift Card and Holder Design
Interior and Exterior Signage
Employee Uniforms
Ceiling Danglers
Tasting Menus
Franchisee Communications and Collateral
Brand Standards and Documentation
Creative Copy Development and Editing
Grab & Go and Takeout Packaging
RLG OPS:
restaurant leadership group operations
your partner in building your concept
solutions to start or grow your restaurant
personalized service to match your needs
one stop shop to help your restaurant thrive
expertise, ideas, and results for your restaurant
restaurant consulting from beginning to end
contact us about restaurant branding for your concept